WASHING INSTRUCTIONS
Always cold wash, turn garment inside out. A laundry bag is recommended.
Wash bright pink, maroon and red separately.
Do not use bleach.
Dry immediately.
Do not leave in harsh weather situations.
This is a delicate fabric but will last years if treated with care.
Stains do come out easily but if in doubt please contact Hi Class Equestrian, I am more than willing to help.
BEFORE
Hoof oil all over the shirt.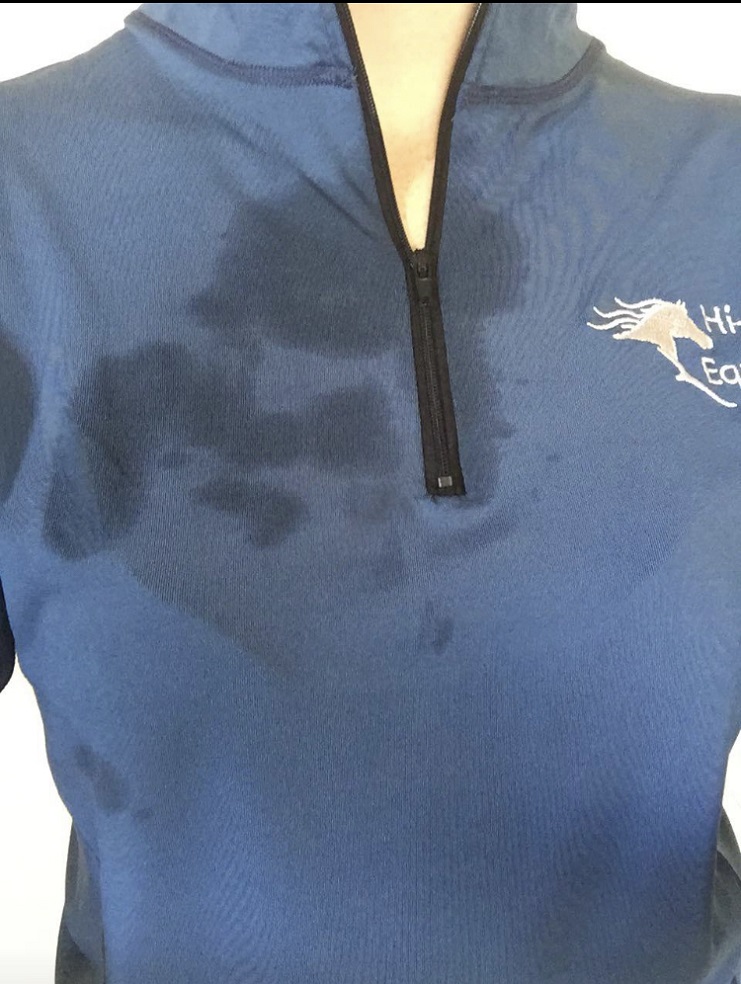 AFTER
Washed in dishwashing liquid & cold water.